PRESIDENT'S MESSAGE
Dear Association Members & Potential Delegates
Welcome to Manchester Central for the 2018 Annual Annual Scientific Meeting of the ALSGBI. The meeting falls in December for the first time, which should guarantee a festive feel as we lead into the holiday season.
The theme of the meeting is training and avoidance of complications and their obvious interdependence. In addition the live operating will showcase the new responsibilities of the Association by incorporating robotic and technology enhanced surgery. Mr Chelliah Selvasekar, as the local organiser, has done a sterling job of bringing together these themes with lots of local talent and some high profile invitees and we can look forward to a stimulating 3 days, including the training day.
We are delighted to be able to welcome Professor Scott Kelley from the Mayo Clinic, who is the Training Programme Director for Robotics, and Professor Saumitra Rawat, who heads up the Surgical & Transplant Unit at Sir Ganga Ram Hospital, Delhi. We are looking forward to hearing about surgical training and how to reduce complications in two very different demographics and health systems. Meanwhile the parallel ALTS sessions will be focusing on human factors in reducing complications.
A mini symposium on 'the importance of getting it right' will take this theme forward with sound guidance from Professor Nader Francis, EAES Director of Education, and some salutary lessons from Professor Peter Sagar, ASGBI Executive, who has played an integral role in the medico-legal approach to recent medical manslaughter cases. Of course, in addition there will be the usual potpourri of free papers, posters and video presentations to get involved with and finally, back due to popular demand will be the LapPass training stacks, with LapPass assessments running throughout the meeting.
The live operating day will be transmitting from 3sites, 2at the Christie in Manchester and an extra feed from the Royal Derby Hospital and UCH, London. We will be able to enjoy a variety of robotic cases, and other cases using ICG fluorescence in various situations. In addition, there will be a live case conducted by a senior trainee set up as a Lapco training case, with subsequent analysis as a 'Training the Trainer' mock up. For those of us who are not part of the Lapco training fraternity this will give an insight into this extremely successful training approach.
In keeping with the theme of avoiding complications, on the live operating day, we will be showing some videos of intra-operative adverse events to review and discuss.
The training day promises to be a great day for the trainees with the opportunity for hands on training with simulated procedures on models, animal tissue and for the first time access to the Da Vinci robot. As usual the ratio of trainers to trainees will be close to 1:1, so don't miss the opportunity to be part of it!
The social programme includes the President's drinks reception, where we will be joined by Mr Andy Burnham, Mayor of Manchester and former Secretary of State for Health, followed by the Conference Dinner at The Midland Hotel.
This really will be a showcase of modern minimally invasive surgery, and I would urge you all to register, bring your teams and juniors, or indeed your consultants, and immerse yourselves in the programmes, both scientific and social.
I look forward to seeing you there.
With best wishes
Mr Simon Dexter
ALSGBI President
LOCAL ORGANISER'S MESSAGE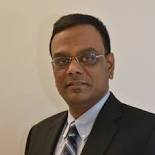 Dear Association Members, Faculty & Potential Delegates
We are delighted to welcome the Association of Laparoscopic Surgeons of Great Britain and Ireland (ALSGBI) to Manchester for the 2018 Annual Scientific Meeting (ASM).
Manchester is a city with a rich industrial heritage and has a proud history in science, art, music and sport. This is the first Annual Scientific Meeting of the ALSGBI after the name change incorporating robotics and technology-enhanced surgery. The North West has been a long-standing supporter of the ALSGBI through the Minimal Access Surgery North West forum (MASNoW). MASNoW was initially started to include a network of laparoscopic colorectal surgeons within Manchester, Mersey and Cheshire with the aim of supporting, networking, and training in minimal access surgery. The group has now expanded to welcome minimal access clinicians from all specialties across the North West and hosts a bi-annual meeting consisting of talks from trainers along with trainee presentations. In addition, MASNoW has recently run its third successful sponsored LapPass training day.
There are many people without whom this meeting would not have been possible: we would particularly like to thank Mr Andy Burnham, Mayor of Greater Manchester and Mr Farokh Maneksha Engineer, former Lancashire and Indian cricketer for speaking at the Conference Dinner, Mr Roger Spencer, CEO, The Christie, who has been very supportive of all new health care ventures, my colleagues, anaesthetists, theatre staff and importantly our patients who have agreed to be operated on with a live link and of course our excellent sponsors who have helped not only with the ASM, but also with the evolution of minimal access surgery.
Those attending the Christie for the training day will have some fantastic opportunities to enhance their laparoscopic and robotic skills using a combination of animal and synthetic models and also to practise skills for the formal LapPass assessment.
Finally, a special thank you to Mrs Jennifer Treglohan and Mrs Sarah Williams at the ALSGBI and our ALSGBI President, Mr Simon Dexter, who has supported the local team to ensure an excellent Annual Scientific Meeting.
With the pursuit of refining Minimal Access Surgery in mind, I would like to finish with a quote from Sir Alex Ferguson: 'Drive means a combination of willingness to work hard, emotional fortitude, enormous powers of concentration and a refusal to admit defeat.'
With best wishes
Mr Chelliah Selvasekar
ALSGBI Local Organiser
Consultant Colorectal, Laparoscopic & Robotic Surgeon
The Christie, Manchester, Surgical Team &
Member of the MASNoW Group