Message from the ALSGBI Academy Chair 2022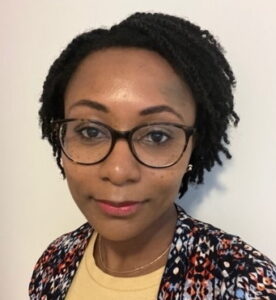 Created amid a pandemic and training crisis by a small but dynamic group of ALSGBI trainees, the Academy has grown into an impressive international committee. ALSGBI has a long history as a pioneering body in Minimal Access Surgery and our aim was to create a shadow council of junior surgeons to work alongside the Council in this evolving role, with today's trainees and tomorrow's surgeons at its core.
As a peer-led group, the Academy is actively working towards addressing educational and professional training needs, promoting and providing learning in Minimal Access Surgery, representing the values of the wider Surgical community and inspiring future surgical professionals.
We continue to realise this vision via a sub-team format which includes collaborative research, undergraduate learning, preparation for training, fellowship and research opportunities, facilitating LapPass® training, provision of minimal access training facilities, social media activity, developing digital resources for learning, and the ALSGBI webinars and podcasts. In recognition of the fact that everyone's training experience varies, we are joined by cross-specialty representatives, while our focus group, SupportUs is committed to ensuring that ALSGBI provides intersectional guidance for aspiring surgical professionals (further details can be found on the Academy welcome page).
Success in surgical training requires insight, preparation, and dedication, which cannot be achieved alone. Training should also be enjoyable. Over the years, the ALSGBI-ALTS community has stood as a firm reminder of this. As such, I have found ALSGBI to be a place of professional guidance, inspiration, and opportunity for our junior membership, which the Academy builds upon with inclusivity.
The ethos of the ALSGBI Academy is succinctly captured by the motto, "Novus Modus – The New Way" and my hope is that we continue to a be voice and standard for Minimal Access training, with this aim and the surgical patient in mind.
Tamsin Morrison