Research helps builds on pre-existing knowledge, develops leadership and presentation skills and aids in critical appraisal and analysis of best available evidence.
Research may also be necessary as obtaining a Consultant post is increasingly competitive. Some Trusts may employ candidates with research (MD /PhD) as a MANDATORY requirement. This however depends on your speciality of choice.
Top Tips:
Plan early – research opportunities are scarce. Knowing potential units in your deanery which offer research and speaking to senior registrar colleagues may help find the best one for you.
Consider funding opportunities (funded vs unfunded)
Consider joining research collaboratives – many in the UK, please see the section below.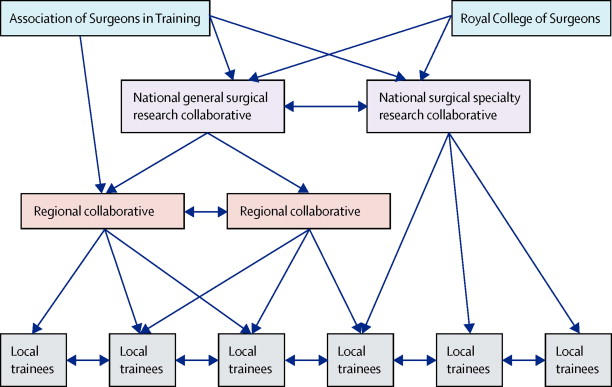 To download the PowerPoint presentation below, please click on the image: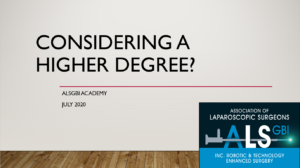 Resources:
Research Q+A – anonymised submitted questions by trainees
OOPR Guide (https://www.jcst.org/uk-trainees/str-trainees/out-of-programme/out-of-programme-research/ ; https://www.gmc-uk.org/education/standards-guidance-and-curricula/guidance/out-of-programme/out-of-programme-guidance-for-doctors-in-training)
Database – consider NHS jobs, Trac, Francis Crick Institute, Tailored University MD/PhD programmes (add database).
For all enquiries, please email research@alsgbi.org