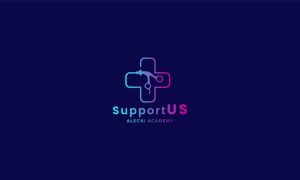 The ALSGBI Academy SupportUs group was created with previous Council EDI representative and current Academy Chair Miss Tamsin Morrison. We work to represent the values and core qualities of the various personal and professional subgroups within our membership, stressing the individual but equal importance of each of them. We believe that the diversity within the SupportUs team itself, provides us with key tools to share our personal experiences, raise concerns, and create potential solutions, to ensure support for present and future colleagues.
In recognition that everyone's training experience varies, SupportUs is committed to provide intersectional guidance for aspiring surgeons. With the Council's EDI representative, the group has assisted with the ALSGBI Membership Demographic and Inclusion survey and in response to this, we are inviting Ambassadors to help us support and represent the many intersections that are known to experience obstacles to surgical training and progression.
Past & Current Projects:
Presentation at ASiT 2022 EDI Section
Presentation at Oxford IDEAS Forum 2023
Collaboration with the RCS Widening Participation scheme through provision of speakers at the "So you want to be a Surgeon" conferences
We continue to work with the National Surgical EDI Network, formed by the EDI leads of multiple surgical societies across the UK, with a focus on the diversity and inclusivity of our organisations and councils.
Future projects:
We are currently developing a mini-series of talks and workshops on different topics to support our diverse ALSGBI community and want to make sure these are accessible to all.
We are currently collaborating with existing organisations to broaden the views and experience of our membership, help identify the challenges that people face during their surgical training and improve their work experience. Support Us intends to expand on this.
We know from personal experience, that the challenges of navigating a new job in the NHS and applying to UK surgical training programmes for overseas graduates can be helped by access to the right advice. We plan to involve the creation of a podcast on international medical graduate (IMG) related topics, potential incorporation of surgery specific requirements to existing workshops, as well as development of an advice network for our IMG membership
Support Us Focus Group: Anna Palepa – Trust CT2 East of England & Thomas Mroczek – CT1 North West