2021 Annual Scientific Meeting (ASM)

PRESIDENT'S MESSAGE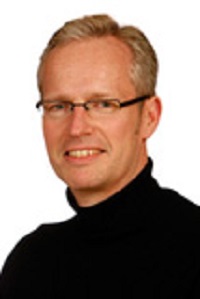 Dear Members and Delegates
Welcome to the ALSGBI Annual Scientific Meeting (ASM) microsite. The title of this year's Meeting was chosen well over a year ago and was supposed to have been applied to our Meeting last year.  As you undoubtedly know that Meeting could not be held in person.  The title, however, could not be more appropriate for this year.  Our cancelled Meeting last year was converted to a virtual Annual Scientific Meeting (vASM).  That vASM was held on an established platform but was in a completely new format. It was an overwhelming success with registrant numbers of the same volume we would expect for an in-person Meeting.  We are anticipating an equally good turnout (if not better) for this year's Meeting.  2 years away from live face-to-face symposia and our signature live operating has left everyone eagerly anticipating an in-person Meeting again.
The theme for this year's Meeting is 'Planning for the Future'.  Our two major mini-symposia are temporally appropriate.  Held on the second day these will consider Digital Data, what it is, who owns it and how it can be used and Sustainability in Surgery.
The Meeting will follow our traditional format with live operating on the first day coming from The Royal Surrey County Hospital.  We are grateful to Tim Rockall and the surgical department for coming up with a smorgasbord of surgery to entertain and inform us.  These demonstrations embrace the synergy with two other surgical specialties – urology and gynaecology.
The scientific section follows in the usual fashion the following day with not only the above mini-symposia but our usual oral and video presentations.  The Meeting will be wrapped up in traditional fashion with the prestigious prize-giving ceremony which will include the David Dunn Award.
I would particularly like to thank Karl Storz, Intuitive Surgical Ltd and LawMed for their outstanding contribution to the live surgery this year.
As usual the Meeting will be preceded by two training days, organised expertly as ever by Mr Paul Leeder and Professor Nader Francis. This year the training days will be sponsored by Johnson & Johnson and supported by KARL STORZ Endoscopy (UK) Ltd, Inovus Medical and Boston Scientific at MATTU, Guildford; and Intuitive Surgical Ltd at the Griffin Institute. A big thank you!
I look forward to seeing you all in person at the Meeting.
Mr Donald Menzies
ALSGBI President