2021 Annual Scientific Meeting (ASM)

PRESIDENT'S MESSAGE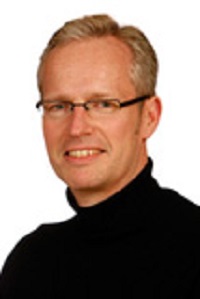 Dear Members and Delegates
Welcome to the ALSGBI Annual Scientific Meeting (ASM) microsite. The title of this year's Meeting was chosen well over a year ago and was supposed to have been applied to our Meeting last year.  As you undoubtedly know that Meeting could not be held in person.  The title, however, could not be more appropriate for this year.  Our cancelled Meeting last year was converted to a virtual Annual Scientific Meeting (vASM).  That vASM was held on an established platform but was in a completely new format. It was an overwhelming success with registrant numbers of the same volume we would expect for an in-person Meeting.  We are anticipating an equally good turnout (if not better) for this year's Meeting.  2 years away from live face-to-face symposia and our signature live operating has left everyone eagerly anticipating an in-person Meeting again.
The theme for this year's Meeting is 'Planning for the Future'.  Our two major mini-symposia are temporally appropriate.  Held on the second day these will consider Digital Data, what it is, who owns it and how it can be used and Sustainability in Surgery.
The Meeting will follow our traditional format with live operating on the first day coming from The Royal Surrey County Hospital.  We are grateful to Tim Rockall and the surgical department for coming up with a smorgasbord of surgery to entertain and inform us.  These demonstrations embrace the synergy with two other surgical specialties – urology and gynaecology.
The scientific section follows in the usual fashion the following day with not only the above mini-symposia but our usual oral and video presentations.  The Meeting will be wrapped up in traditional fashion with the prestigious prize-giving ceremony which will include the David Dunn Award.
I would particularly like to thank Karl Storz, Intuitive Surgical Ltd and LawMed for their outstanding contribution to the live surgery this year.
As usual the Meeting will be preceded by two training days, organised expertly as ever by Mr Paul Leeder and Professor Nader Francis. This year the training days will be sponsored by Johnson & Johnson and supported by KARL STORZ Endoscopy (UK) Ltd, Inovus Medical and Boston Scientific at MATTU, Guildford; and Intuitive Surgical Ltd at the Griffin Institute. A big thank you!
I look forward to seeing you all in person at the Meeting.
Mr Donald Menzies
ALSGBI President
WELCOME FROM THE SCIENTIFIC PROGRAMME COMMITTEE
Dear Members and Delegates
I would like to welcome you on behalf of the Scientific Programme Committee to our Annual Scientific Meeting in London. It has been a long, 2 year period with significant challenges to all of us. Seeing you all face-to-face and being able to interact will be a real pleasure for everyone.
Our programme reflects some of the key changes that are taking place in our post-pandemic surgical world. We have excellent operative demonstrations from the Royal Surrey County Hospital in Guildford and I would like to thank Professor Tim Rockall, Mr Iain Jourdan and the whole team at MATTU for helping us get this event to the starting blocks. The range of surgery will be enormous and include not just Upper GI and Lower GI surgery but also some gynaecology and urology. This will allow us to hone our techniques and the technology on display will range from augmented laparoscopy to robotic surgery.
A key part of our offering is the ability to understand the technology that we use and therefore the live demonstrations will serve as a stimulus for you to interact with our Partners in Industry who are so important in helping treat our patients safely and effectively. I would urge you to visit our Sponsors' stands.
We also have expert lectures ranging from the technical to the non-technical as well as sessions on the concept of digital surgery and sustainability in the operating room.
As ever, I would like to thank our hard-working Executive Office. Mrs Jenny Treglohan and Mrs Sarah Williams along with Mr Jeremy Williams have done an outstanding job in keeping us informed and educated throughout the last 19 months or so. Their tireless effort to bring this conference into being must not be understated.
This all bodes well for an excellent meeting and I look forward to seeing you at the ILEC in London.
Professor Tan Arulampalam
ALSGBI Honorary Treasurer
WELCOME FROM THE ALTS CHAIR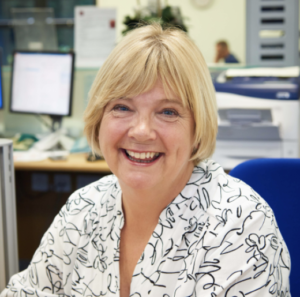 Hello to you all!  It has been another very difficult year for us all.  Continuing redeployment, returning to our 'real' jobs and then so much pressure to do extra lists, get through the electives, swab the emergencies, deal with the COVID positive patients; the list goes on.
However, this year we can all meet face-to-face again which will be amazing and very much needed.  The day after tomorrow- looking to the future and being positive.  How we can improve the future, look after the planet, each other and our patients is how we want to move forward and work towards a bright future.  We have no break out session for ALTS this year as the day of operating is focusing on teaching and training the juniors.  I believe that we learn so much from listening to others being taught and there will be the opportunity to ask as many questions as you like.  Please take an active part and remember, you won't be the only person who has that question in the auditorium so be the voice for those more shy than you.
We have a LapPass® area for ALTS members to use so please, take part in the practical activities to see how good you are at the tasks and enable you to appreciate how difficult they can be.
Ben Tipney will be speaking in the main auditorium this year as well, I know his will be an excellent talk and will contain information for the whole multidisciplinary team.  I would like to thank our Industry partners who, once again, have provided us with sponsorship for places at the dinner and will be showcasing their equipment. Please visit the stands, speak to them and learn about all the different instruments and equipment that are out there. This will allow you to have informed conversations with your surgeons and allow you to take your knowledge back to your own teams.
Our ALTS membership has grown hugely during my time as Chair and I am very proud of this.  Please email me and let me know what you want for next year.  I am always happy to hear from you and would love to find out what you need from the organisation.
Mrs Debbie Gooch
ALTS Chair
Dear ALSGBI Delegate
The ALSGBI Council and myself are very much looking forward to seeing you all next week at the ALSGBI Annual Scientific Meeting (ASM) 2021 being held at the ILEC Conference Centre on Monday 6 and Tuesday 7 December 2021.
I just want to reassure you that we are confident that our conference will be safe, COVID has taken the limelight but we manage all identifiable risks including ensuring that the walkways are clear of tripping hazards.
There has been much media comment about Omicron and a widespread near panic seems to be taking hold across the world. Since SARS-CoV-2 has been spreading for 2 years, the evolution of new variants is expected.
We are encouraging everyone to undertake a lateral flow test before they arrive at the ASM and to wear a mask. Speakers, Chairs and Moderators will be exempt as will everyone when they are eating and drinking.
Additional hand sanitisers will be in place, there are disposable paper towels in the toilet facilities as well as hand dryers and surfaces will be regularly cleaned.
The registration desk will also be open on Sunday 5 December from 16:30 – 18:30 hours for anyone arriving on the Sunday who would like to collect their badge and programme. This will also help minimise any queues on Monday morning.
We are especially asking that anyone who has COVID or influenza-type symptoms in the 72 hours preceding the event does not attend.
With best wishes
Mr Don Menzies
ALSGBI President