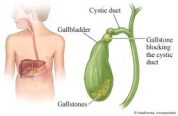 Do you want to reduce variation and improve the quality of care for patients with acute gallstone disease in your hospital?
Join CholeQuIC-ER (Cholecystectomy Quality Improvement Collaborative-Extended Reach) now!
The deadline for trusts/health boards to apply is 31st March 2019.
Email cholequic@rcseng.ac.uk to receive your registration form.
Visit www.rcseng.ac.uk/cholequicer for full details of how to register.