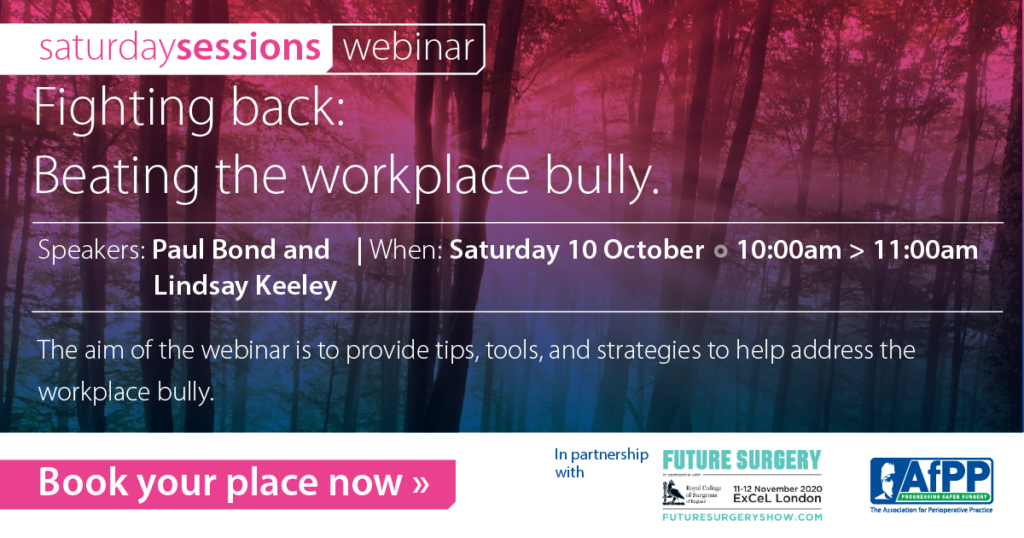 The recent Caring for those who Care survey highlighted that bullying is a significant cause for concern in the perioperative workplace. In this unmissable webinar, Lindsay Keeley and Paul Bond will provide you with tips, tools, and strategies to help address and beat the workplace bully.
They will outline how to recognise if you are being bullied, ways to address unwanted behaviour and discuss how to take charge of the situation and act before it has a negative impact.
They will also identify the characteristics of the bully and the victim, discussing what to look for in each personality. This will be demonstrated using a formula that enables you to address the problem by conducting a sequence of specified actions visualised in an algorithm.
The webinar will discuss:
How to recognise that bullying is occurring.
How to address the situation.
How to take action if needed.