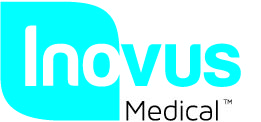 We are delighted and excited to announce our appointment of Inovus Medical as the official manufacturer and supplier of the new LapPass® training kits.
The tasks can be used with all of the Inovus Medical laparoscopic box trainers. The 5 key laparoscopic skills can be practised in line with the LapPass® certification requirements and adding real value to the certification, the newly designed kits from Inovus have been developed to meet the key requirements of the existing LapPass® curriculum whilst adding improved realism and standardisation to the fully validated laparoscopic skills curriculum.
The LapPass® kit comes complete with a range of interchangeable elements including: hoops, pegs, 20cm of blue thread, foam block, Penrose drains, suturing skins and cutting skins allowing you to practise all of the key skills required to work towards your LapPass® certification.
If you are interested in purchasing the LapPass® kit or any other Inovus Medical products then visit the Inovus website
Special note: Trainee Surgeon Members will receive a 10% discount as you will see if you click here.