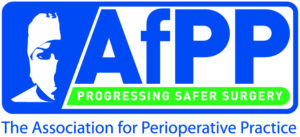 Human factors are key to enabling safer surgery, and resilience, the ability to manage change, teamwork and support will all be key to helping healthcare workers get through the pressures ahead. Over the next few months our focus will be on what individuals and teams are doing to ensure conditions in the workplace always make the safety of patients the primary concern.
To help us with this, we've created an anonymous survey that allows you to provide honest answers and feedback. It aims to collect data that can form a foundation for our next course of action. We completely respect your privacy, so we will never ask you to disclose your name, contact details or current place of work. Please note, by completing these questions, you are consenting to the answers being used anonymously. Please only complete this survey once.
This survey will be closing 18 December 2020.
To participate in the survey, please click here